---
Emerald Observatory
Version 1.2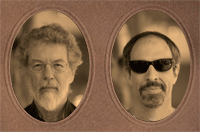 Copyright © 2010
Emerald Sequoia LLC
, all rights reserved.
Astronomical algorithms and data tables derived from
Lunar Tables and Programs from 4000 B.C. to A.D. 8000

, by Michelle Chapront-Touzé & Jean Chapront, copyright 1991, and
Planetary Programs and Tables from -4000 to +2800

, by Pierre Bretagnon & Jean-Louis Simon, copyright 1986, both published by Willmann-Bell, Inc. Used with permission of the copyright holder.
NTP code derived from public domain sources covered by
these copyrights
.
NASA images of the Earth have use terms described
here

.